Whether you need access control technology installations with badge entry systems or overhead doors on loading and unloading docks, Guardian Access Solutions can do it.
Commercial Access Control Systems
We built our reputation on creating customized access control systems to meet our customers' needs. We work hard to stay ahead of technologies for building engineers, developers, corporations, and government entities.
To stay flexible for you, we base all of our access control and video surveillance systems on an open-architecture platform. An open-architecture platform means you won't be restricted to proprietary systems. Needs and technology are constantly changing, so flexibility is priceless.
Access Control Technologies
Secure your assets, protect guests, keep students safe, protect patients, and more with gated security access. Guardian Access Solutions provides your business with unrivaled security through a carefully curated combination of a gated entry, video surveillance, secure parking, and overhead doors.
To gain permission through access controls, visitors must get your consent. The most common technologies we use are: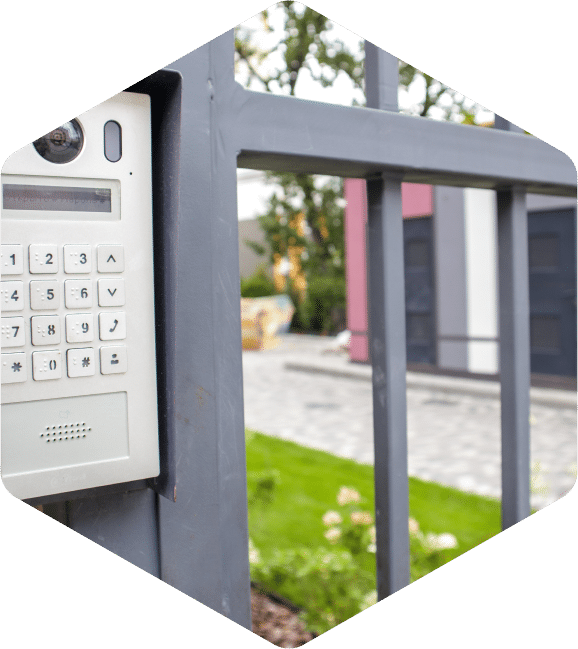 Gate Call Box
A gate call box or intercom system is a standard option for many commercial spaces. When someone arrives, they push a button to notify the occupants inside of their arrival. The occupants can then speak through the intercom to verify their identity and open the gate to allow entry.
IP Intercom Systems
Our IP-based intercom system allows standard communication, and emergency hands-free cell phones and can be integrated into the overall control system for event monitoring.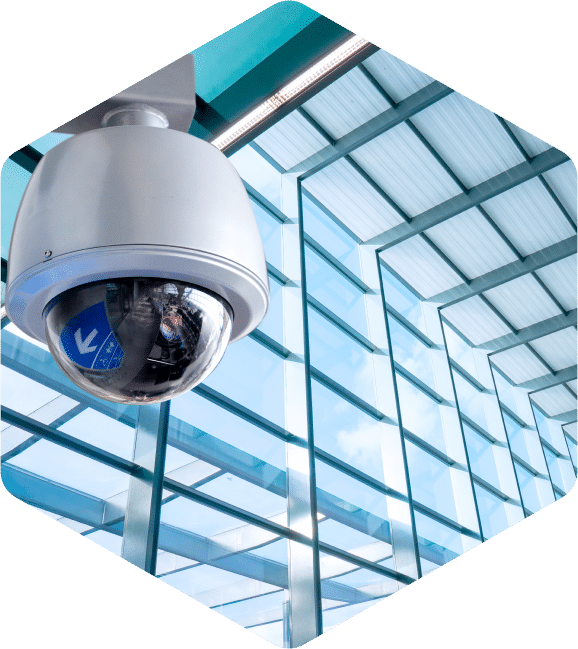 IP Video Surveillance with Virtualized Servers
Our IP cameras have megapixel resolution and virtualized servers. With a video surveillance system with a virtual server, you can allow access even if you're off-site. Our team uses the latest technology and video analytics available in the
video surveillance systems
we design.
Proximity/Smart Card
Medical facilities and schools use identification badges for employment verification. These ID badges can be fitted with proximity sensors to allow quick and easy access to the right people while preventing access to those that don't need it.
Biometric-based Systems
A biometric system uses personal characteristics like fingerprints or facial recognition to authenticate a person's identity.
Door Access Control Systems
If you need additional security, options are available. A mantrap is a common security control feature where there is a small space between two access-controlled doors. The first door must close before the second will open.
Guardian Access Solutions™
BENEFITS OF ACCESS CONTROL SYSTEMS
Open-architecture platform
Flexibility for changing technology
Full visibility of all persons on premises
Combination of solutions for customized security
Scalable solutions that grow with you
Guardian Access Solutions has you covered no matter the size of your business or organization. Reach out to our team today for a consultation and quote on the security solutions you need.